[et_pb_section admin_label="Section" fullwidth="off" specialty="off"][et_pb_row admin_label="Row"][et_pb_column type="4_4″][et_pb_text admin_label="Text" background_layout="light" text_orientation="left" use_border_color="off" border_color="#ffffff" border_style="solid"]
Nike Golf Signs World No. 1
To Multi-Year Contract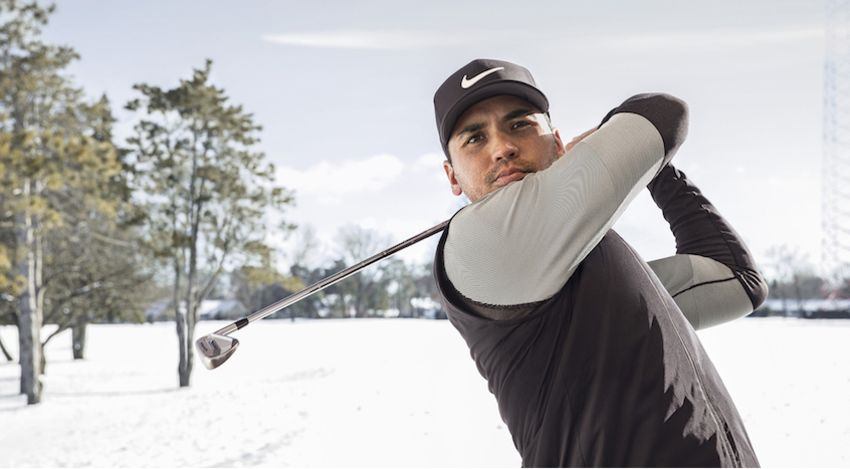 More than three months ago, there was news that was leaked that World No. 1, Jason Day, would be signing a contract with Nike Golf. Given the amount of bad publicity that Nike has received lately, this would be a breath of fresh air for the brand. But it is confirmed that Jason Day has signed a multi-year contract with Nike Golf.
Because Nike has cut all their golf club manufacturing, Jason Day will be wearing Nike footwear, apparel, headwear, and gloves. He will be in his new Nike Swoosh outfits at the Tour's SBS Tournament of Champions event.
"Joining Nike is a dream come true," Day said. "The brand is synonymous with the world's best athletes. I'm honored and can't wait to be part of the team and working closely with Nike to take my game, and the sport of golf, to even higher levels."
As of the last couple of years, Day has sky-rocketed up the rankings be winning 10 Tour Titles, including the 2015 PGA Championship. His hottest moment on tour was in the '15-'16 golf season when he won three victories all within a two-month stretch. Day becomes the first high-profile athlete to sign with Nike Golf.
"We're thrilled to welcome Jason to the Nike Golf team and our family of athletes," said Daric Ashford, President of Nike Golf. "He's an incredible player who has demonstrated tremendous work ethic and amazing resilience over the course of his career. We're excited to help him chase more championships in the coming years."
I would call it a great team! Especially since Nike has McIlroy in their corner as well!
Check out all of Nike's apparel HERE
[/et_pb_text][/et_pb_column][/et_pb_row][/et_pb_section]